Tonight, Draper City Council will review a proposed amendment to the master development agreement for Hidden Canyon Estates, Mercer Mountain Estates and Lakeview Heights Properties. Although these concept plans (located adjacent to existing Hidden Canyon Estates development) are not the official, final plats for the development, they do provide SunCrest area residents with the first solid peek at what developers are planning in this part of our neighborhood.
Want to stay in the loop on these and other SunCrest area developments and news? Easy peasy. Sign up here.
Previous posts and history about these areas here.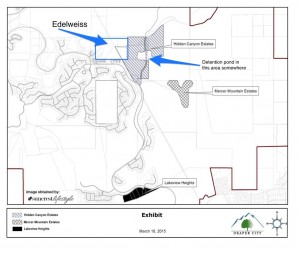 There's more development in motion in SunCrest! Recently, Draper City Council approved a master development agreement regarding the properties known as Hidden Canyon Estates, Mercer Mountain Estates and Lakeview Heights.
Hidden Canyon Estates
Located adjacent to the Stoneleigh Heights Townhomes and the future Edelweiss development, the agreement allows up to 300 single-family homes with a minimum lot requirement of 7,500 sq. ft. The developer will contribute $500,0000 towards the construction of trails/trailhead in either the first or second phase.
Mercer Mountain Estates
This 20-acre parcel, acquired in the Zion's Bank acquisition, will be limited to 50 single-family homes with a minimum lot requirement of 12,000 sq. ft. The agreement will allow for a gated community if desired and all roads within MME will be private streets.
Lakeview Heights
This 20-acre parcel, commonly referred to as the "concrete jungle," was also acquired in the Zion's Bank acquisition. This parcel will allow townhomes or condos and be limited to 160 units and all roads within LH will be private streets.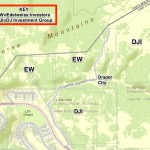 Future SunCrest Development
Let's take a look at what we can expect going forward regarding future development in SunCrest. With DR Horton completing their development in Stoneleigh Heights and continuing their build out in Tall Woods and Mercer Hollow, let's look ahead to 2015!

Edelweiss 
Located north and east of the existing Stoneleigh Heights townhomes, this appears to be the next addition to SunCrest. Edelweiss was recently granted a zoning change to allow their proposed development of 181 townhomes, cottages and single-family estate on 61 acres. Access to this parcel is through Stoneleigh Heights Drive, Haddington Drive and an emergency access off Deer Park Lane.

Hidden Canyon Estates (DJM Investments LLC)
Located east of the Edelweiss development and Stoneleigh Heights III, it's believed that this development is seeking about 300-350 homes on approximately 135 acres. This development will likely connect to Edelweiss, as well as a new road from SunCrest Drive.

Michel Land LLC 
Known as the "shoe box" property, this 83-acre development has recently been discussed to include residential homes and possibly a storage facility and/or a charter school. Recent tractors and machinery in the area suggest geotechnical studies and soil analysis may have begun.

Draper City Surplus Parcels
The 20-acre parcel located near Maple Hollow has been an eyesore for many and commonly referred to as the "concrete jungle." This parcel, when developed, is likely to include higher density units. Draper City declared this and an additional 100-acre parcel near Highland as surplus earlier this year. Declaring property as surplus is the city's formal declaration of their intent to sell. Requests for proposals were sent out by the city but at this time, it's still owned by the city
Deer Ridge III
Originally planned for 30-40 custom homes, it's unlikely this area will remain undeveloped; much of the infrastructure is already in place. This area does, however, present a challenge to future developers due to only having a single access point in the event of an emergency.

Our Take: With the real estate market stabilizing, fewer distressed properties, attractive interest rates, and high demand for new construction, we expect 2015 to a busy year for new construction in SunCrest. If you love SunCrest and are thinking about building your dream home, now is a great time to prepare to get the pick of the litter in new lots.