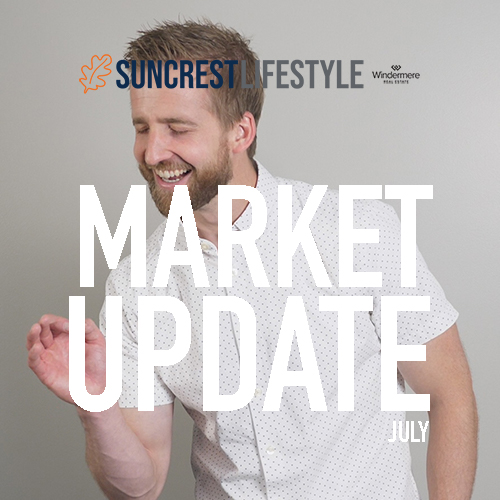 The Housing Shortage
Right now, we have a housing shortage. Homes for sale have been in short supply for a while now, but as businesses have adjusted to the pandemic and many workers will be at home for the foreseeable future, there's been a surge of buyers looking to change their housing situation.
What Does This Mean?
Essentially, more people are competing to buy fewer houses. This imbalance leads to a shortage in housing, which in turn drives up home prices, creates competitive bidding wars, multiple offer scenarios, and means that houses that go up for sale tend to go under contract much faster. For buyers, buckle up, it may get bumpy. It's not uncommon to see offers above a seller asking price, strategic contract terms, and quick timeframes. It's likely to be competitive for the foreseeable future until we see more homes come to the market and inventory stabilizes. The good news is, rates have never been better. The average rate for a 30 year loan is now below 3%. Qualified buyers are able to purchase more homes for their money. Upsizing, downsizing, or a change of lifestyle can now mean more favorable financing, too. For sellers, there's huge upside as more competition means you may get a better offer, if you play your cards right.
Our Take
If you're thinking of selling or selling, we wouldn't be concerned about putting your house on the market right now or jumping into these competitive waters. There's no better time to sell an item than when demand for it is high and supply is limited. Smart buyers who make intelligent moves and creative offers can pounce on great homes with outstanding interest rates. Today's landscape is definitely different and we always recommend partnering with a true expert, to navigate the housing shortage.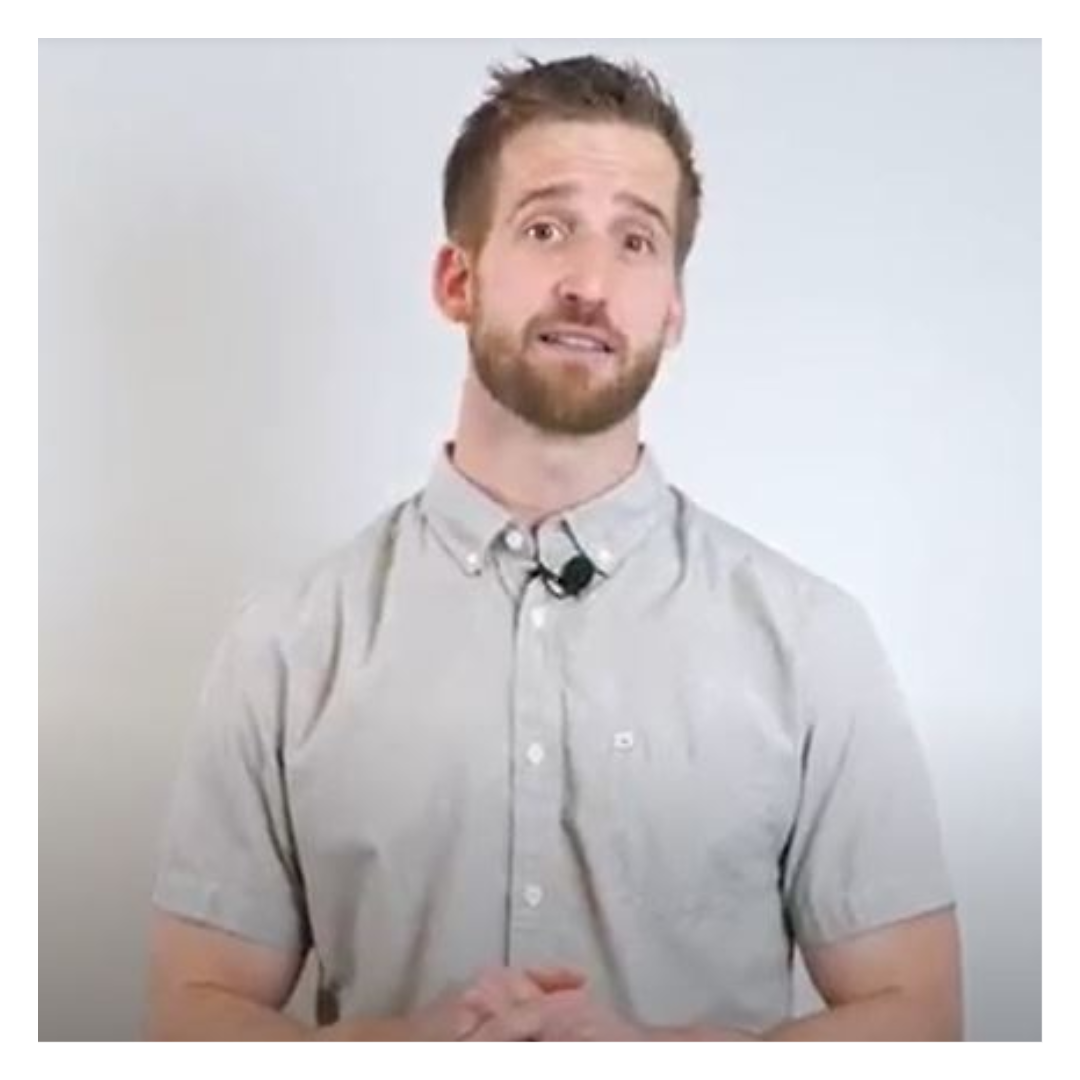 Having a great real estate professional on your team when buying or selling a house can be a huge help, and can save you loads of stress, hassle, headache, and money.
But how do you hire a Realtor? We always recommend interviewing an agent before hiring them, and here are a few sample questions to consider in the interview process.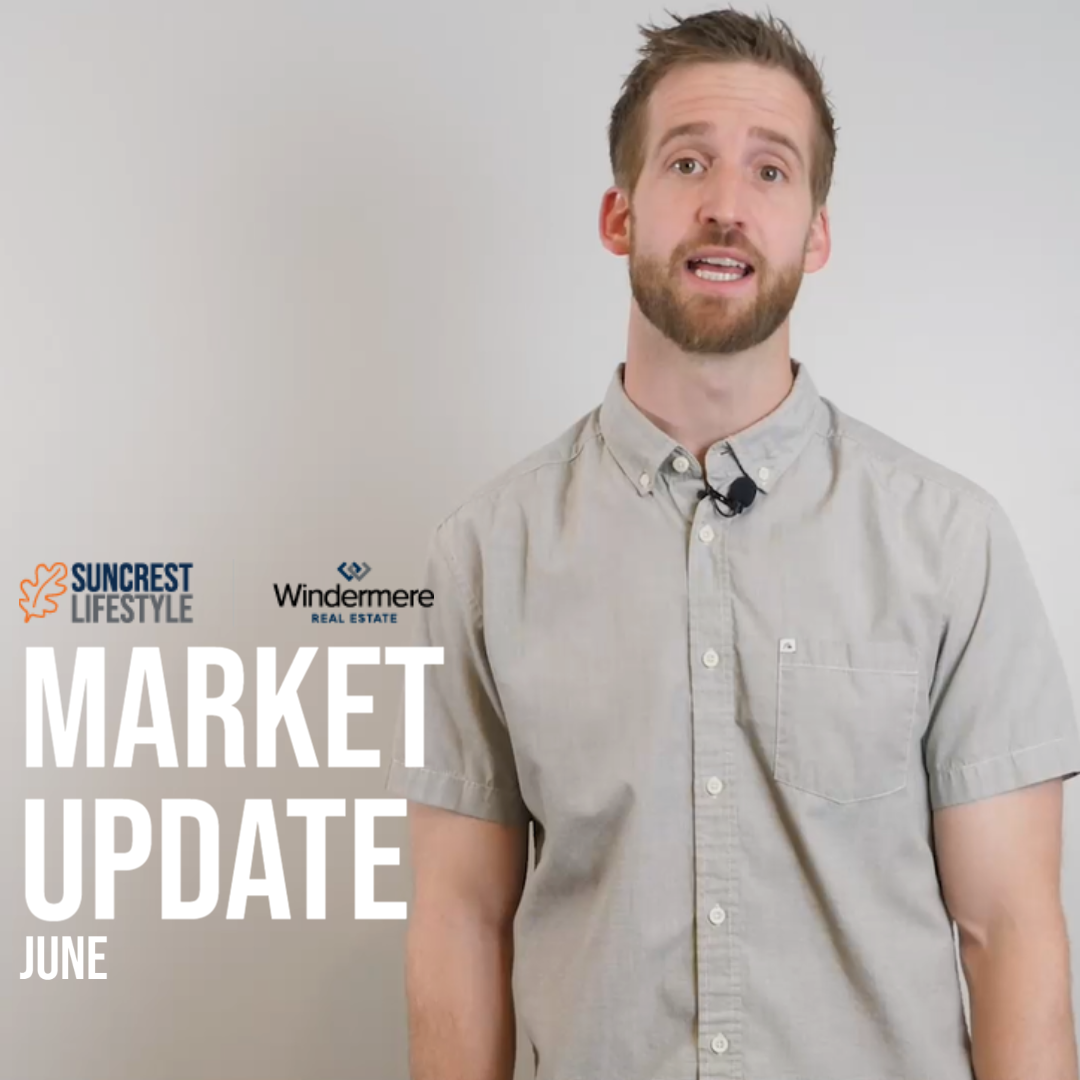 Having a great real estate professional on your team when buying or selling a house can be a huge help, and can save you loads of stress, hassle, headache, and money. But how do you hire a Realtor? We always recommend interviewing an agent before hiring them, and below are a few sample questions to consider in the interview process.
What's your experience in the industry?
While tenure in the industry may be an important factor to consider, think about continuing education. Ongoing trainings, mentorships, and professional involvement are critical to an agent's continued success and longevity. To be licensed, a real estate agent needs just over a hundred hours of coursework, but there is no minimum education, vocational training, or on the job experience requirement. Understanding how an agent is staying active, involved, and educated in the field will help you understand how your values may align.
What's your experience in the neighborhood?
Neighborhoods have stories to tell and it's important they are told right. People buy into communities just as much as they do the individual home. We recommend asking about real-life experience in your area and their ability to service it. Agents who know the neighborhood and its nearby amenities, schools, and attractions will much more effectively sell a home, and much more earnestly help you buy your own.
What's included in your services?
From pre-listing activities, price guidance, a Multiple Listing Service posting, contract negotiations and management, and general advice (to name a few), there's no standard model for "what's included" and many agents, teams, and brokerages vary. Understanding what's included ahead of time can potentially eliminate surprises down the road.
Where and how will my home be marketed?
In the past 20 years, real estate has gone from paper printouts to 3D tours. Every agent will have a different strategy for marketing their clients' homes, so you'll want to know exactly how your agent plans to find buyers for your home. Local, domestic, international. Print, digital, and social media. Open houses and virtual walkthroughs. Know their plan, and ask why they believe it's right for your home.
In your own words, why should we hire you?
This is a good open ended question that allows the agents you're interviewing to answer how they feel best. Take note of how they answer and what they say. Does it align with your goals and timing? In most cases, you'll be working regularly with your agent on what is most people's biggest purchase of their life, so you want to make sure you can work well together.
Our Take
It's up to you to find the right real estate agent, and the more prepared you are when you decide to interview them, the better. Take the time to figure out what you want from your agent, and find the right fit to help guide you through the process from start to finish.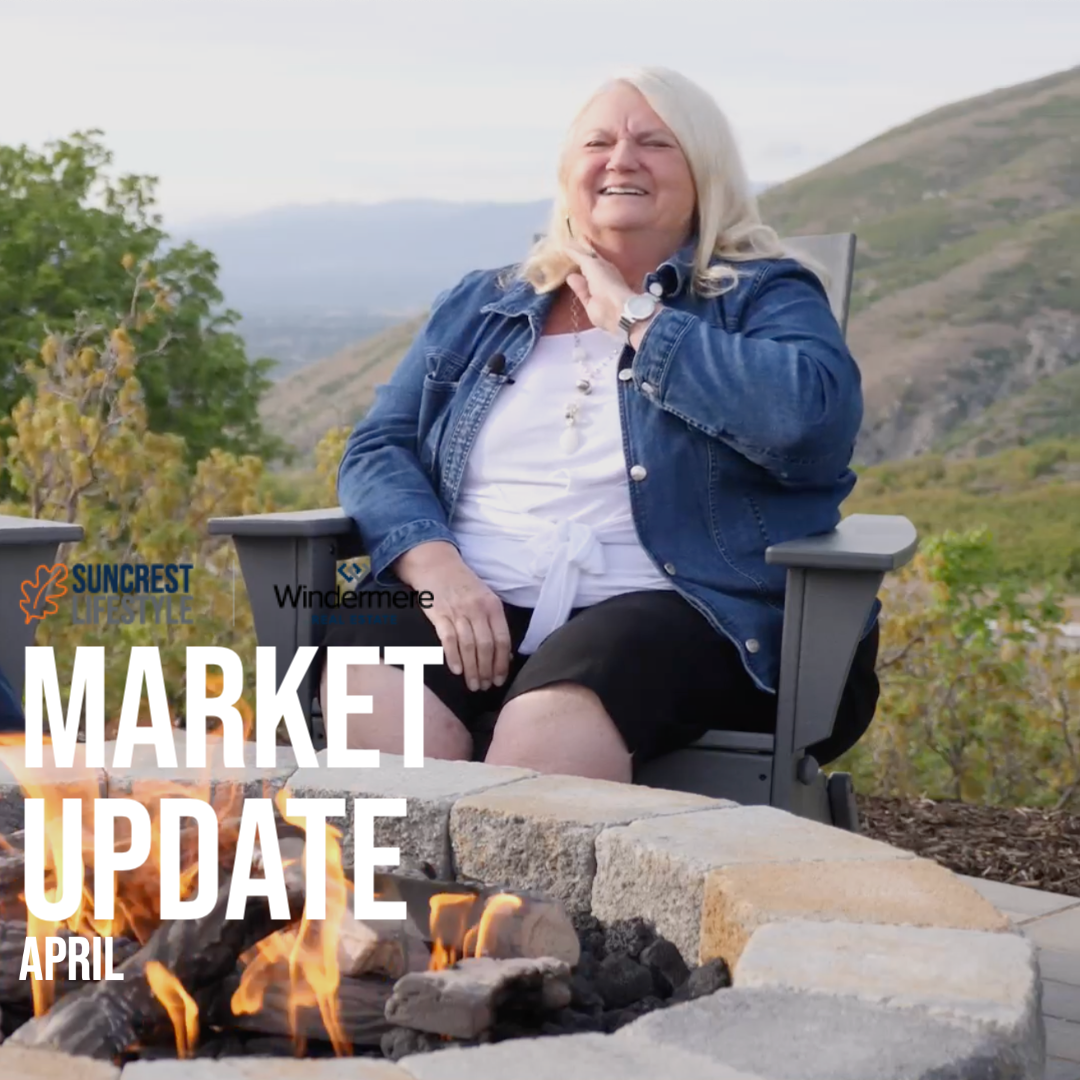 Maximizing your outdoor space
People love to come to SunCrest for the clean air, the gorgeous views of the mountains, and to recreate, energize and rejuvenate in nature. When it comes to our homes, adding a functional outdoor exterior patio, deck or entertaining space can become an extension of your home and weave the outdoors and indoors together – a perfect compliment to the SunCrest Lifestyle.
Utah receives about 300 days of sunshine a year. Expanding our living spaces into our yards allows us to create specific areas to make memories, gather with family and friends, or find a quiet respite from our busy lives.
Through the use of adding things like visual screenings in our landscapes, cooking stations, gatherings spaces, placement of comfortable furniture and other design elements, we can improve not only the value of our homes but our quality of life in our SunCrest homes.
Our Take
There's nothing like a SunCrest sunrise or sunset. Maximizing your outdoor space to compliment one of the many views that SunCrest offers is not only a fun and relaxing way to spend your time living here, but outdoor spaces are common "must haves" on buyers wish lists. Considering an update? We'd love to share our opinion on what's trending.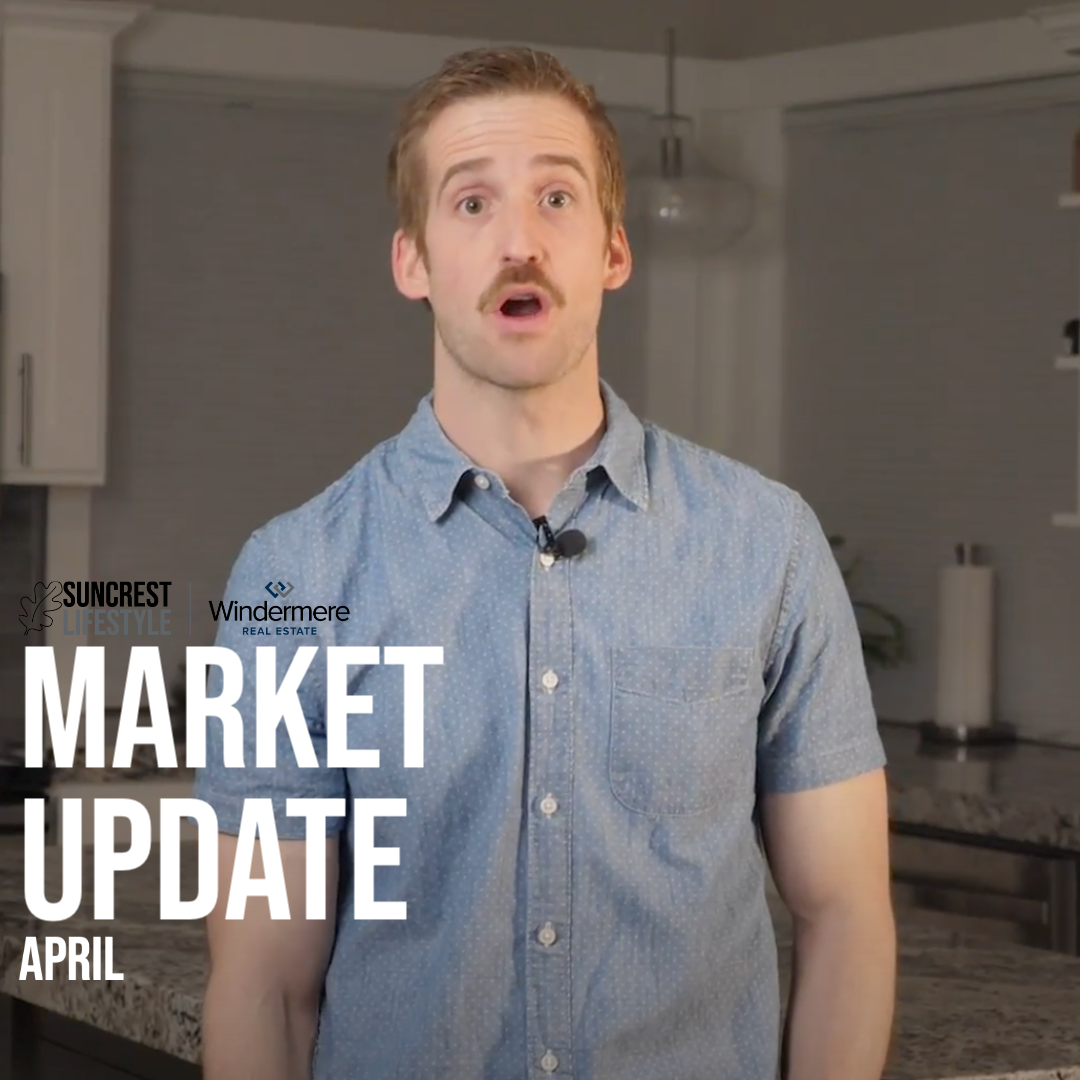 How has COVID-19 affected real estate?
We've been receiving a lot of questions about how real estate is handling the COVID-19 situation. We're going to break it down into two parts: How is the real estate market performing, and second, what are we advising when it comes to buying and selling homes?
Are buyers and sellers still moving forward?
The short answer: yes. The long answer. Let's look
at the data. Almost immediately following local announcements of stay at home orders, we saw a sharp decrease in showings according to ShowingTime Showing Service – Utah's leading provider for home showing analytics. Through the end of March, showings continued to trend downward as many home sellers and buyers adjusted to our temporary new normal. Showing activity has since increased since the beginning of April.
But are people buying and selling? Even if homes aren't being shown as much, they're still selling. March 2020 does not show any significant changes in number of homes listed or sold when compared to the previous three years. However, looking forward to April, we do anticipate a decline in pending home sales, as the number of current homes under contract is down versus previous years.
How are homes being bought and sold during a pandemic?
One thing is constant—change! Much of the transactional process of buying and selling already went through a paperless transition thanks to cloud storage, electronic signatures, and technology-driven startups that complement a Realtor's workflow. Real Estate was declared an essential service and things like inspections, appraisals, and walkthroughs are being handled with extra caution and should follow recommended guidelines. We've seen increases in 3D tour experiences, more attention driven to digital media, and a stronger emphasis on virtual tours in lieu of (or prior to) physical tours. In-person walk throughs often have gloves, shoe booties, sanitizers, and only those purchasing are encouraged to tour the home.
Our Take
In short, people still want to buy and sell homes right now, and with extra care we're seeing the market adapt. If you have any questions throughout all of this, don't hesitate to call, message, or email. We're here to help.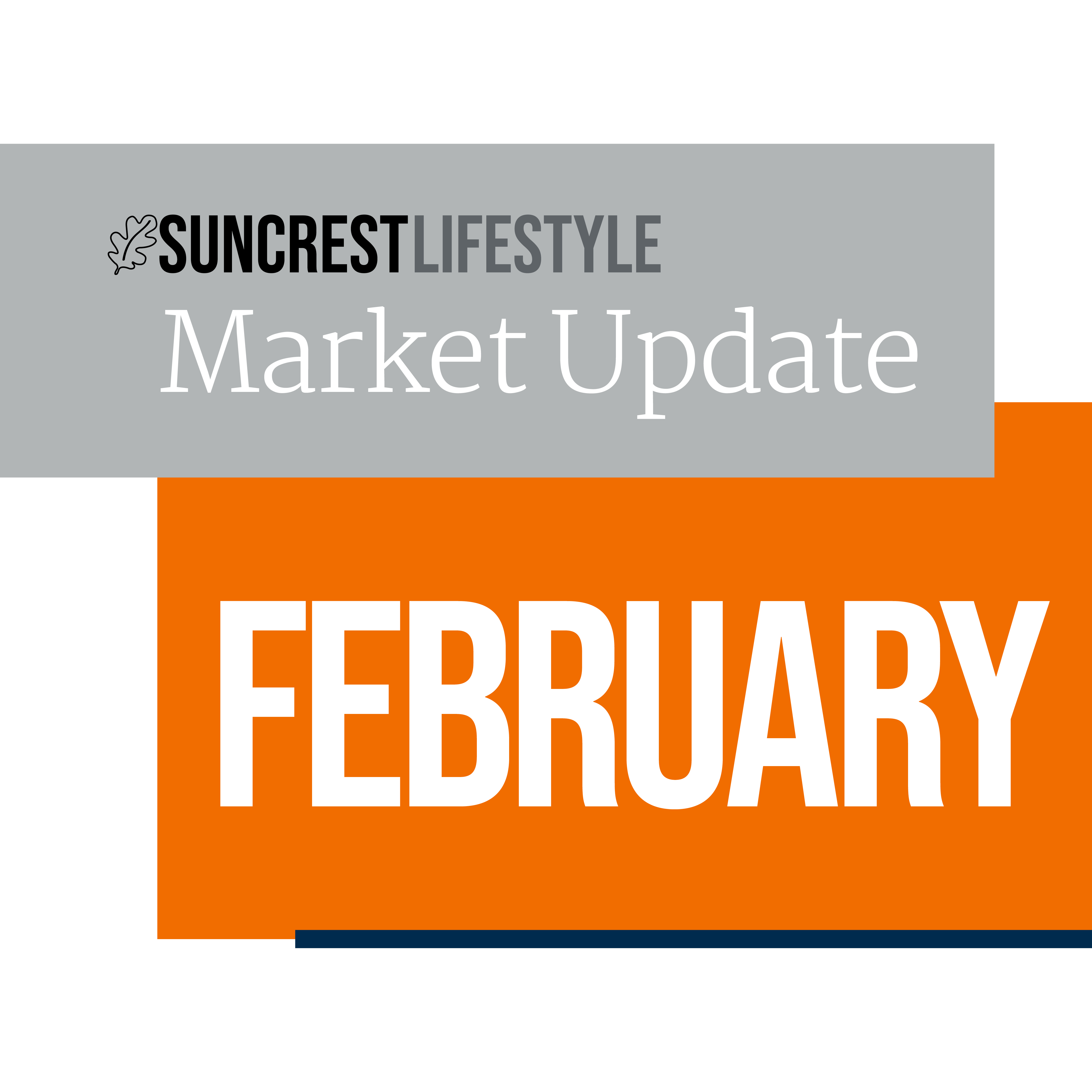 Follow along: Newsletter | Facebook | Instagram
---
SunCrest Market Update-February
Where Did All The Houses Go?
Right now in SunCrest there are only six existing homes for sale. SIX! There's one home listed under $500,000, one home listed between $500,000 to $600,000, and 4 above $600,000. We discussed some of the reasons why inventory tends to soften in a
recent market update
.
Based on the average velocity at which homes go under contract and sell each month, we have less than a 30 day supply of homes. In other words, if no other homes were to be listed, historical trends show that in 30 days there wouldn't be any existing homes left to buy in SunCrest. Sure, this is only hypothetical—additional homes will almost surely be put up for sale, the homes currently listed could be priced incorrectly and linger past 30 days, or the buyer pool could shrink—but we don't see any strong indicators that the market will change drastically anytime soon. Long story short? There's not a lot for sale in SunCrest.
Our Take:
Times like this (real estate folks call it an "inventory shortage") present a unique opportunity for sellers. Listing your home now may lead to multiple offers above asking price, and some buyers who may be eager to accommodate your flexible timelines (think school or new job) or present less stipulations to their purchase. SunCrest buyers are circling the block. Part of the reason for the inventory shortage is that it's clearly a great time to buy. Interest rates have dropped to the low 3's and have kept homes affordable and buying within reach. Whether you're buying or selling, the market is definitely active but an inventory shortage presents unique opportunities on both sides of the transaction. Working with an experienced team with a goal-specific approach will help achieve the best results.
Our SunCrest Market Update is a hyper-local analysis of the most up-to-date information regarding the SunCrest real estate market. The previous month's SunCrest housing information and future editions are released monthly.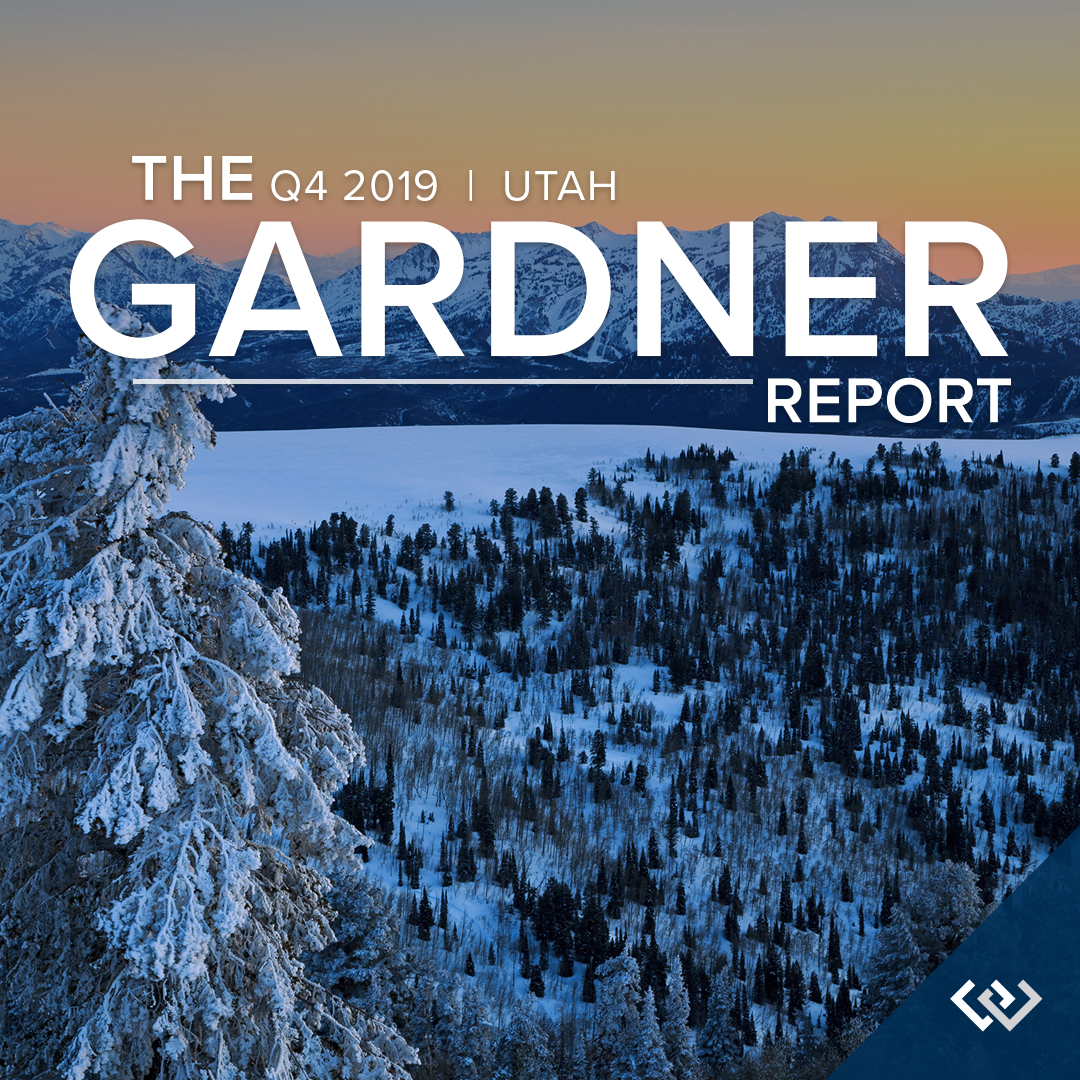 Follow along: Newsletter | Facebook | Instagram
4th Quarter Utah Market Report 
Cheers to a happy and healthy 2020. Hope you are off to a great start to your year. As you know here at Windermere we have a team dedicated to analyzing the market and making predictions. The following analysis of select counties of the Utah real estate market is provided by Windermere Real Estate Chief Economist Matthew Gardner. 
Here are 3 things we
found interesting from Gardners Q3 Report
. 
The number of homes for sale in the final quarter of the year was 14.4% lower than in the same period a year ago and 21.3% lower than the third quarter of 2019.
The average home price in the region continued to rise in the fourth quarter, with a year-over-year increase of 9.5% to an average of $403,186.
Inventory levels remain low, even in the face of modestly increasing market time.
Wondering what this may mean if you're looking to buy or sell? The market looks different throughout the year so you'll need a season-specific game plan. Please don't hesitate to contact us with any questions you may have. 
We hope that this information may assist you with making better-informed real estate decisions.
Our best, 
Scott and Robyn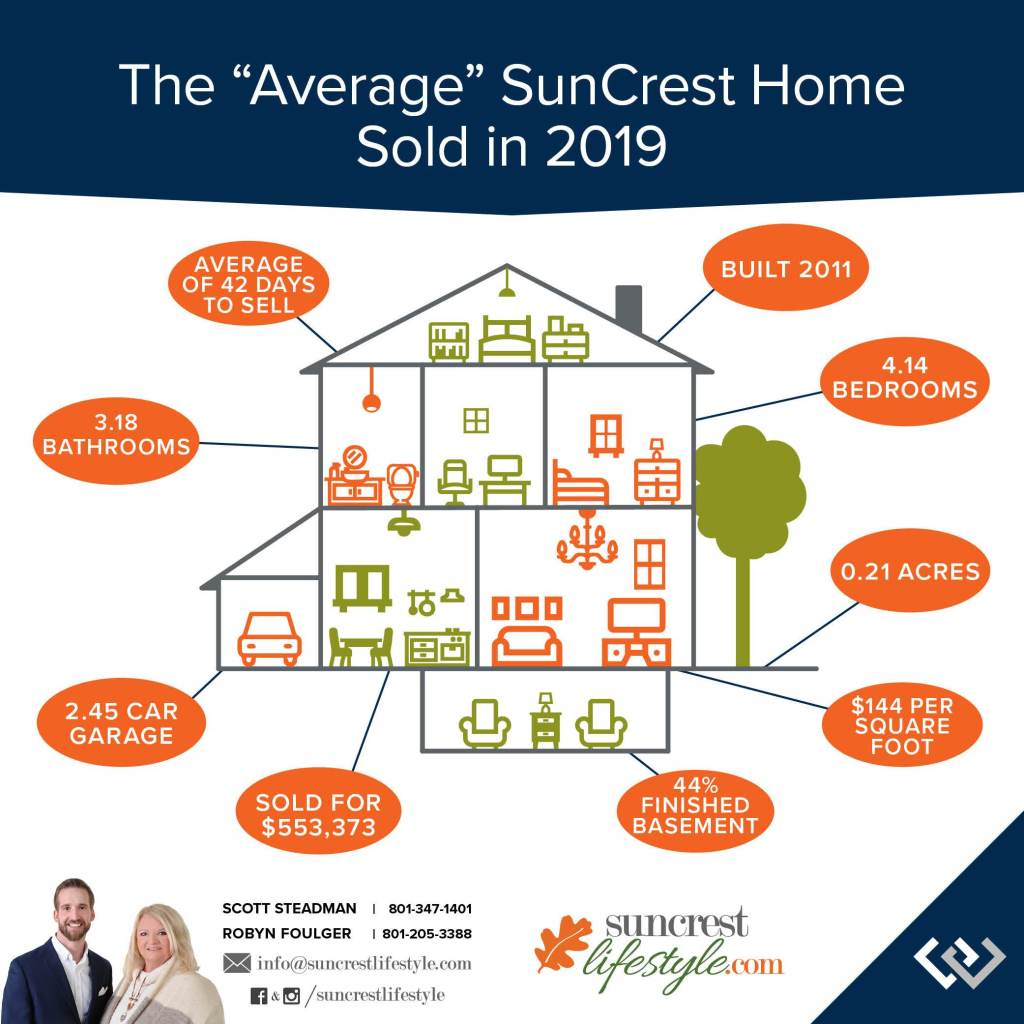 Follow along: Newsletter | Facebook | Instagram
---
SunCrest Market Update-January
The 2019 SunCrest Market Summary
Where did 2019 go? As we close out the year that was, we'd like to thank you—each resident of SunCrest—for all your support as we provide these monthly updates. Your comments, messages, and social and real life interactions keep us going. Now that 2019 is over, let's look back at the SunCrest real estate market last year.
2019 By The Numbers
Total SunCrest Properties Sold: 182 (Highest in over 10 years)
Composition of Properties: 111 Existing homes, 64 New homes, 7 vacant lots
Highest Sold Price: $2,000,001
Lowest Sold Price: $281,500
Median Sales Price: $529,000
Most Active Sales Period: 3rd Quarter – 56 Closed transactions
Median Sales Time: 21 Days
The "Average" SunCrest Home Sold in 2019
We thought it would be fun to create a profile for the "average" SunCrest home sold in 2019. Not that there are any "average" homes in our neighborhood, but based on the data here's what that profile would look like:
Built 2011
4.14 bedrooms
3.18 bathrooms
2.45 garage
.21 acres
Price – $553,373
$144 square foot
44% finished basement
42 days average time to sell
Our Take:
What a year! While it was a very active year for SunCrest real estate and we find it informative and helpful to look back, we also recognize that each home sale and purchase are a unique case. It's always best to take a hands-on approach and assess each home for its own merits. Averages can also be misleading, as there are always wide exceptions to it—that's how averages work, after all. Things like timing, condition, location, and quality all have an impact on buying and selling and you can get frustrated pretty easily if your home sale or purchase don't seem to be fitting the "average" experience. Having a hyperlocal expert in your corner who knows how to spot out of average opportunities can help turn any transaction to your benefit.
---
Our SunCrest Market Update is a hyper-local analysis of the most up-to-date information regarding the SunCrest real estate market. The previous month's SunCrest housing information and future editions are released monthly.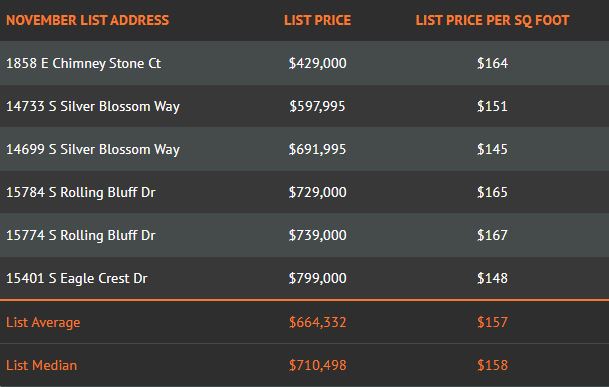 Follow along: Newsletter | Facebook | Instagram
---
SunCrest Market Update-December
Is January The New April?
For a long time, April seemed to be the most happenin' time to list a home. We recently shared with you many of the reasons that winter has huge advantages over other seasons when it comes time to buy or sell a home, and now we're seeing the data to prove it. 
Realtor.com
 tracks how many views each of their listings receives, and they report than January 2019 had the highest number of views per listing in one out of five markets including Salt Lake City, Additionally, they said this trend of high views in January—not April—has been increasing consistently over the past 5 years. 
What's Going On?
Okay, so January is getting hotter and online views of listings are up, but what does that mean here in SunCrest? We took a deep dive into our own data to see what (if any) effects that has on the overall buying and selling experience. 
Price – The average and median sales price of SunCrest homes has gone up consistently over the last 5 years, but we actually don't see any appreciable spike in price in January.  
Days on market – One thing is for certain, putting your home up for sale in April has historically led to a quicker sale, but that advantage has been steadily decreasing for five years. Since 2015, homes listed in January have been selling nearly as fast. In 2019, homes listed in April sold only 5.5 days quicker than January. A stark difference from 2015 when the difference was 91 days. 
Negotiation – The data didn't reveal any significant difference in price negotiation. Whether a home was listed in January or April, when we compared the original asking price to the final sold price, it varies from year to year without consistent pattern.
Our Take:
The Realtor.com study and our own data prove it: winter is definitely not a bad time to buy and sell a home. In most cases, you just need a season-specific game plan. Depending on your circumstances,  winter might actually be the best time to buy or sell in SunCrest. Working with an experienced agent or team who can help guide you through the home buying or selling process can help you make the smartest selling or buying decisions in any season.
Our SunCrest Market Update is a hyper-local analysis of the most up-to-date information regarding the SunCrest real estate market. The previous month's SunCrest housing information and future editions are released monthly.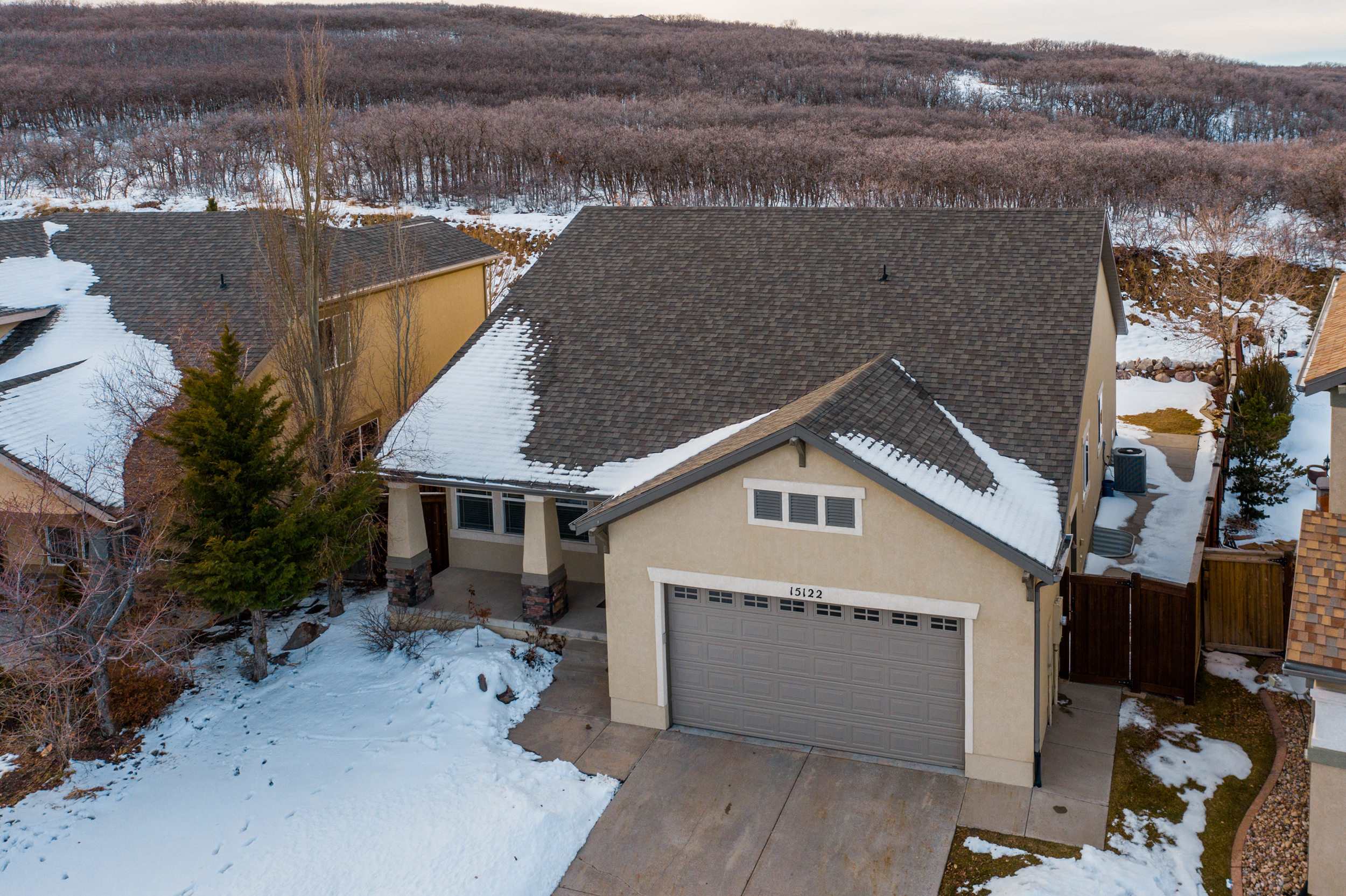 💰 $430,000 | 📐 3,336 sq. ft. | 🛏 6 beds | 🛁 3 baths | MLS: 1646157 – Windermere
---
---
Every home has a story…
Every home has a story, and this one is pretty special. We've been lucky enough to watch the story of this home unfold. We were here when it was built. We saw it a few years ago when it was updated with fresh paint, carpet, and landscaping. Then we saw the owners raise their kids in a flowing floor plan, the private backyard, and with a love of the SunCrest Community. Today, we're writing the next chapter. Yes, that floor plan still flows and has proven to stand the test of time-we think open concepts will always be in style. However, the last few years have added a whole new finished basement, including 3 new bedrooms, a full bathroom with custom cabinets, wet bar, and an unbelievable oversized entertaining area that extends nearly the full depth of the house. Best of all, the story becomes yours to write as the movie projector and screen all stay for you to enjoy. The backyard is ready for kids full of curiosity, four-legged adventurers, or overflow for those summer BBQs. It abuts natural vegetation, so you get the ultimate in privacy and peaceful serenity. One part of the story that stays the same is the stellar location, where summers are spent at the neighborhood pool and winters at the community clubhouse with friends or family, or even our snowshoeing one of the local trails. Winter stories always end with tales of clean air as SunCrest sits well above the infamous valley inversion. LIfe is full of stories, come and write yours here.