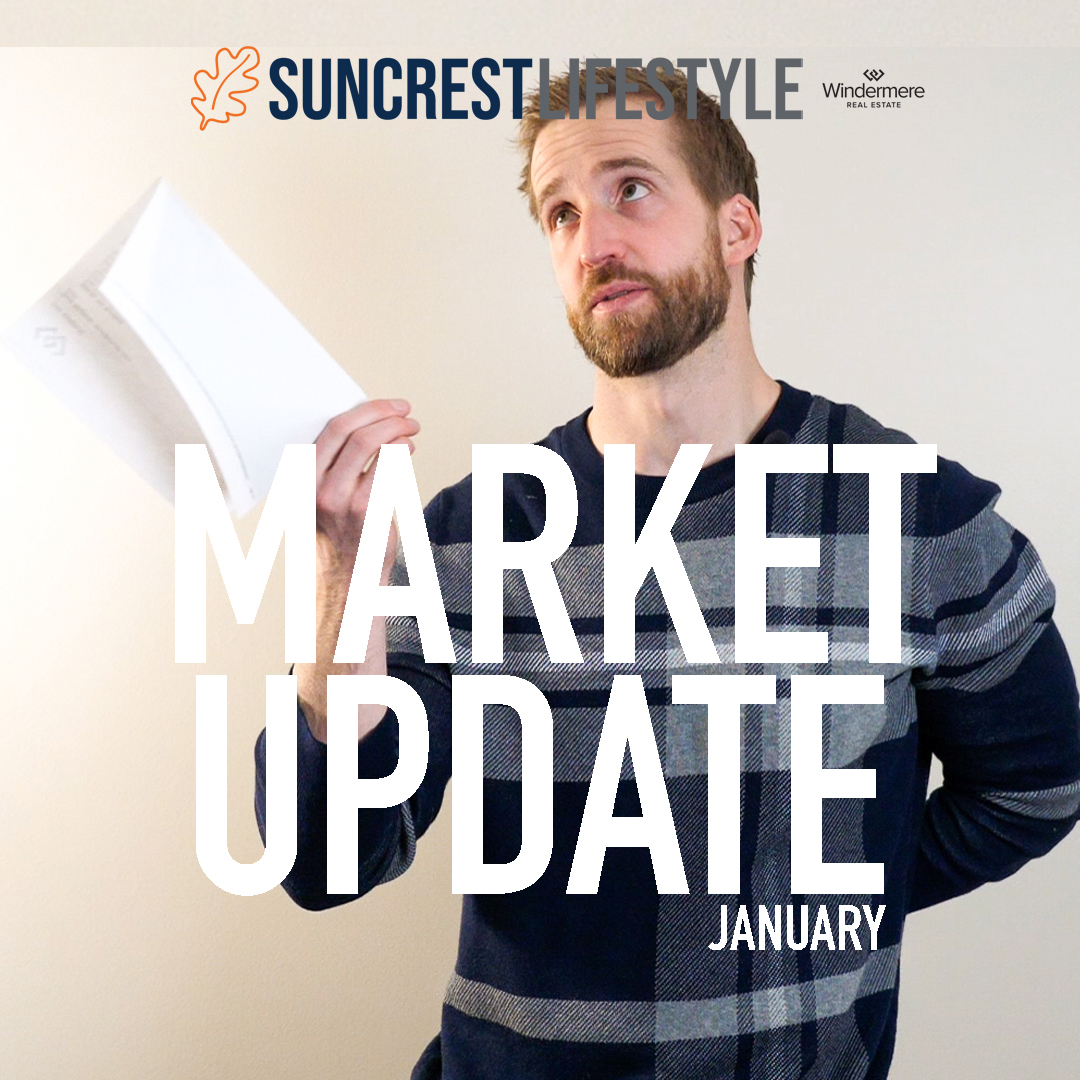 The 2020 SunCrest Market Summary
To say, "What a year," sort feels like an understatement. We still remember reading headlines in March that predicted a bubble bursting in real estate, declining home values, and a repeat of the late 2000's. Turns out, we saw the opposite. Outside of a momentary slowdown at the start of the pandemic, the market actually roared back and outperformed previous years—more homes were sold at a higher median price than ever before. With 2020 in the rear view mirror, we'd like to thank you—each resident of SunCrest—for all your encouragement as we provide these monthly updates and for your continuous support and engagement throughout the community. You truly are what makes SunCrest special.
2020 By The Numbers
Total SunCrest Properties Sold: 182
Composition of Properties: 124 Existing homes, 42 New homes, 15 vacant lots
Highest Sold Price: $1,925,000
Lowest Sold Price: $293,793
Median Sales Price: $579,250
Most Active Sales Period: 3rd Quarter – 59 Closed transactions
Median Sales Time: 27 Days
The "Average" SunCrest Home Sold in 2020
Here's a look at the "average" SunCrest home that was sold in 2020. Of course there there aren't any "average" homes in our neighborhood, but based on the data here's what that profile would look like:
Built 2010
4.34 bedrooms
3.61 bathrooms
2.45 garage
.24 acres
Price – $624,007
$156 square foot
61% finished basement
45 days average time to sell
Our Take:
This year will be remembered as the year that changed real estate. Before, buyers and sellers decided where to live based on their jobs, schools, and convenience. With remote learning and a mass migration to work-from-home models, people can now live somewhere they truly love. More and more, that means people are moving to SunCrest for its flexibility and for the lifestyle it offers. Praised locally by hikers, bikers, and adventurers alike, SunCrest is known for those who like to explore. Miles of open space and trails are intertwined with unbeatable community amenities. SunCrest's unique location above much of the Wasatch Front means you get year-round beauty, and breathable air above the inversion. SunCrest houses are newer, sensible, spacious, and light and as we've seen our homes transform into schools, daycares, gyms, movie theaters, and offices. It's no secret SunCrest offers a perfect mix of desirable houses with desirable lifestyles. You're looking for an exceptional house, so don't settle for an average experience. Having a hyperlocal expert in your corner who has their finger on the pulse of this community can elevate your experience far beyond anything that's just average.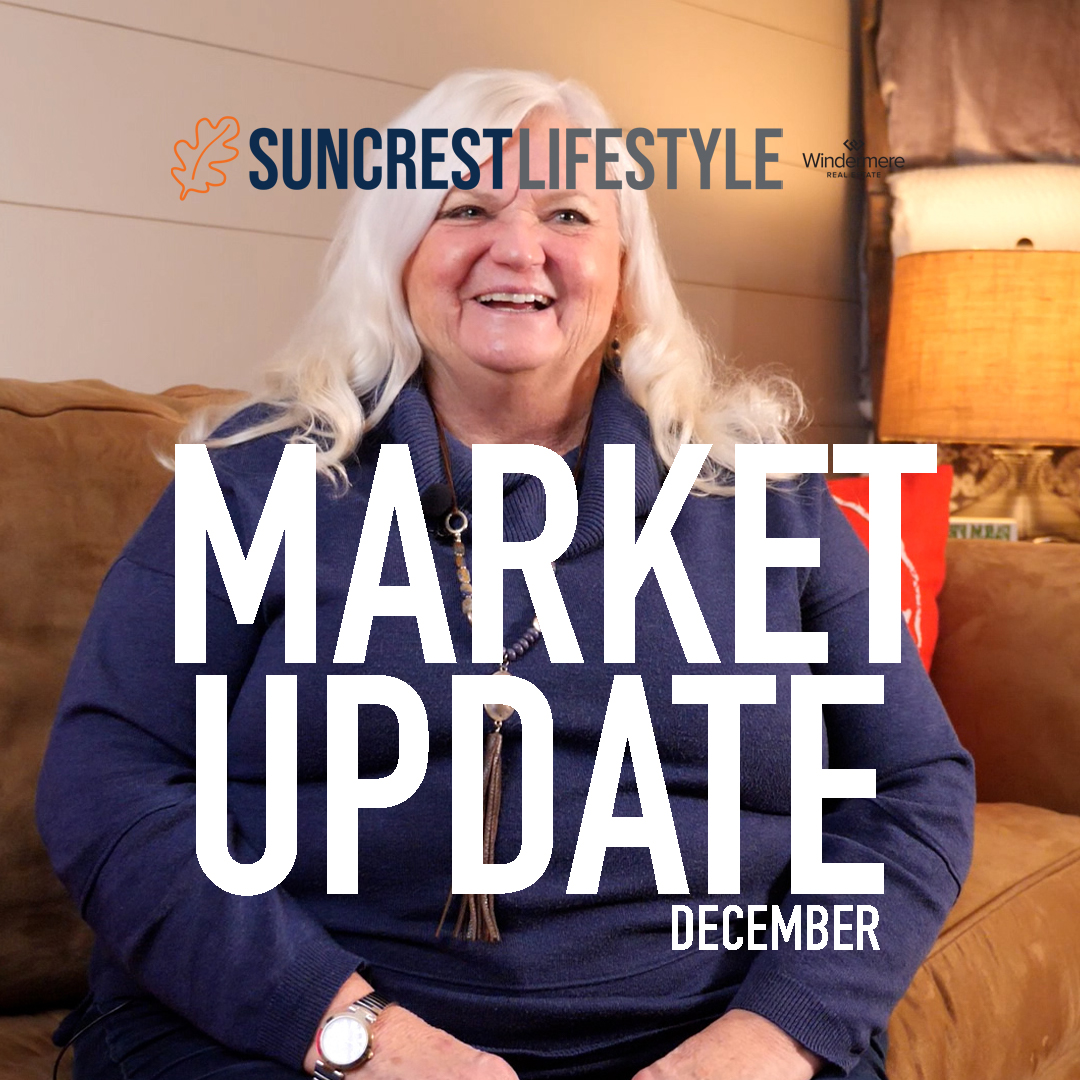 With cold weather now upon us, we're spending even more time indoors. As a natural consequence, we usually see an uptick in home projects during the winter months and this year's no exception. Whether you're looking to sell your house or stay a while, you should be aware that not all renovations are created equal. Here are 3 projects that are worth investing time and money on for your SunCrest home.
Solid Surface Flooring
Having good, solid flooring can really boost the appeal of a home while making it more functional for your life and more attractive for future homebuyers. Luxury Vinyl Planks (or LVP) provides outstanding durability with kids and pets, and real hardwoods are a timeless addition to any home. It's hard to go wrong when lining the entire main floor with consistent, easy to clean, solid surface flooring.
Paint
Let's face it, sometimes we just need a little change to our living spaces. Splashing a fresh coat of paint is one of the simplest and most cost effective way to change your space. Right now, you can't go wrong with neutral grays, "greiges" (gray/beige tones) and even just plain white. Fresh paint rejuvenates existing spaces and provides a great first impression to visitors.
Kitchen
The kitchen is often referred to as the heart of the home. In 2020, it's become even more important now that the pandemic has caused more families to stay indoors, cook, and congregate there. Any updates here almost always pays off. Consider adding a backsplash, updating cabinet hardware, new appliances, or even new countertops.
Our Take
Considering an update? Spend your money and effort where it makes the most difference. We'd love to share our opinion on the latest trends, what's working in SunCrest, and where you get the most bang for your buck.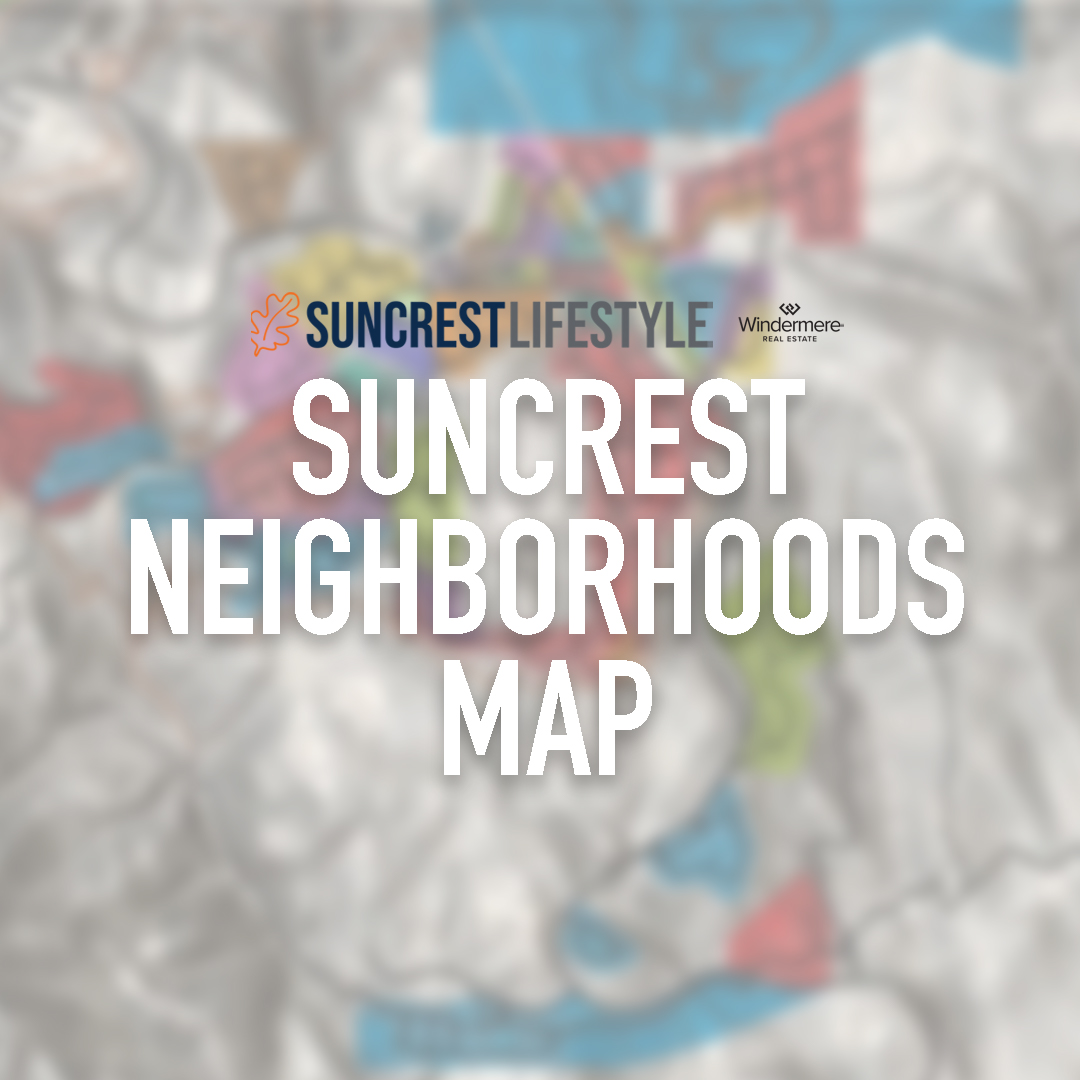 There have been a few moments lately where we thought it would be handy to have a map of the different neighborhoods in SunCrest. Surely there's an easy-to-read map of the community that we could keep handy when people post about missing pets, runaway garbage cans, or wildlife sightings, right? Well, there is now.
We had a lot of fun creating this map and we hope it's helpful as you navigate the neighborhood or post about things going on in SunCrest.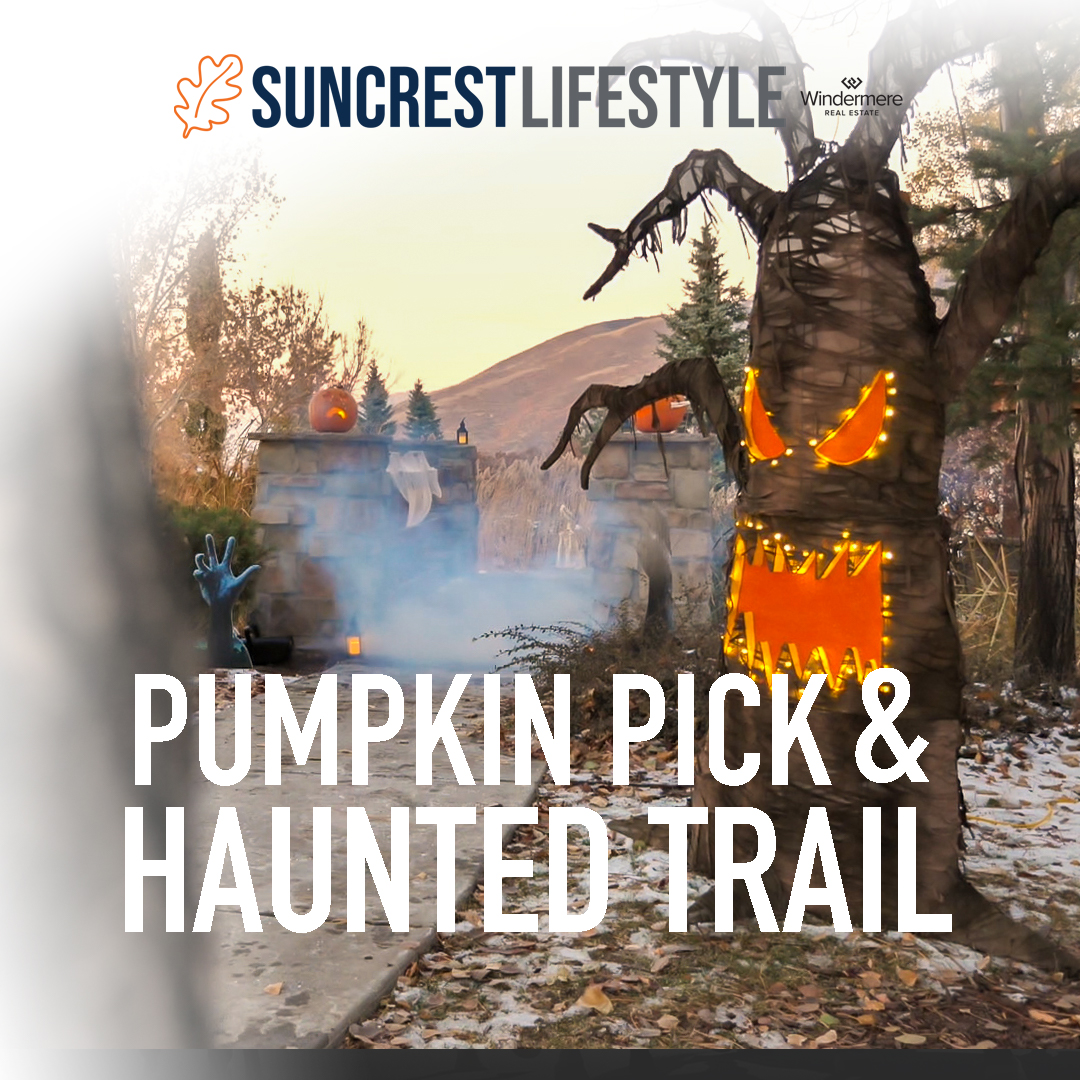 https://youtube.com/watch?v=NQUMbvCG7dA
A huge THANK YOU to everyone who came out to the Haunted Trail 🧟and Pumpkin Pick Up 🎃.
150 pumpkins donated, a creepy witch, grim reaper, a howling skeleton dog, and countless scones and hot chocolate – we had a monster good time teaming up with the SunCrest OA this Halloween. We love this community!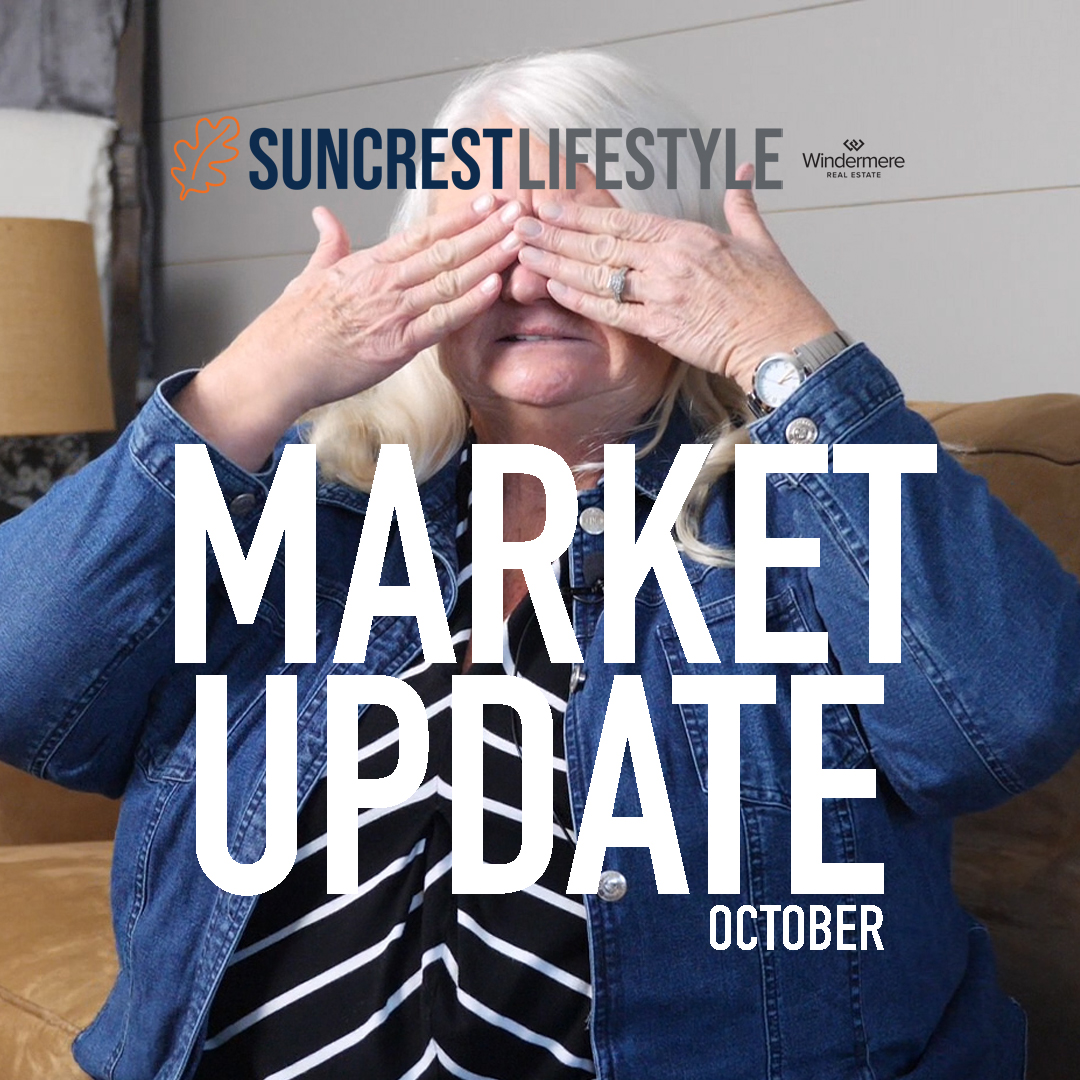 Does an election year impact the SunCrest real estate market?
We've actually been getting this question a lot as Election Day draws near. We do know that each fall the market slows as everyone settles in for the winter. But we thought we'd dig through the data to see if there are any trends in years with presidential elections.
Examining SunCrest home sales since the community was first built, we looked specifically at the trends from October to November. On average, there's about a 7% decline each year. In election years, that decline is about 22%. It should be noted that this is a limited sample size over only a few elections in our still young community, but we believe it's more closely related to overall consumer confidence and consumer caution. Any declines in sales were short lived.
Our take: How people view the election may impact their immediate home buying selling decisions, but ultimately the housing market has always marched on. Factors like the economy, jobs, interest rates, and overall consumer confidence will ultimately have far more meaningful roles in the home purchase decision, and those factors develop much more gradually than do overnight election results. While some consumers may wait to buy or sell ahead of the election, we always recommend working with a Realtor who can help guide and educate on the current market trends and bigger picture factors to determine if a move is in your future.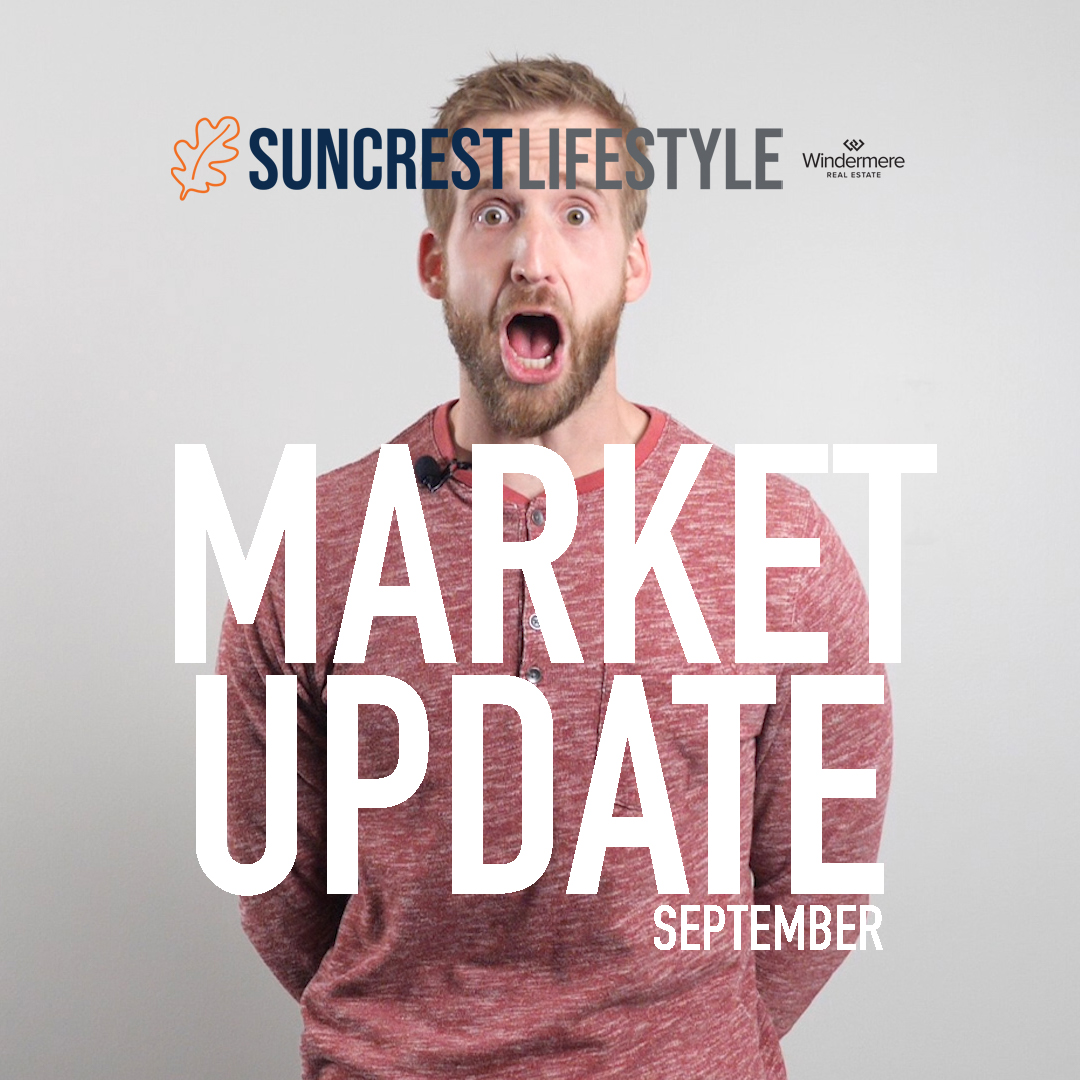 Coronavirus Is Changing How Homes Look
We've all been spending more time at home. With quarantines and business closures, you've probably memorized the number of tiles in your kitchen by now. It's no surprise that more time at home has meant some emerging trends in real estate. We've outlined a few things we're seeing from renovations, new construction, and wish lists from current buyers.
Home Office
Working from home is the new norm and some employers are scrapping plans to return to office life. Having a dedicated workspace inside the home is the hottest new must have.
Home School
Whether it's hybrid classes or 100% home school, class is not fully back in session. We're seeing flexible spaces being turned into dedicated learning spaces—essential for for both parents and children.
Home Gym
Having room to maintain a healthy lifestyle at home—mentally and physically—has taken a prominent role with many gyms closed or reduced capacity. Headspace, bodyspace, or space to stretch out is crucial.
Home Landscaping
A place to escape to the 4 walls we live and work is necessary, no matter the season. Outdoor spaces can become an extension of your home and weave the outdoors and indoors together, and we're seeing plenty of new patios, decks, furniture, and revitalized lawns and gardens.
Our Take
The pandemic is changing our lives, and our homes are at the center of it all. People are moving, upgrading, or downsizing, for a variety of different reasons today. You may not have space to implement all the trends we're seeing, but if you've been trying to decide if now is the time to buy or upgrade your home, we recommend talking to a professional to see what's realistic, and where you get the most bang for your buck.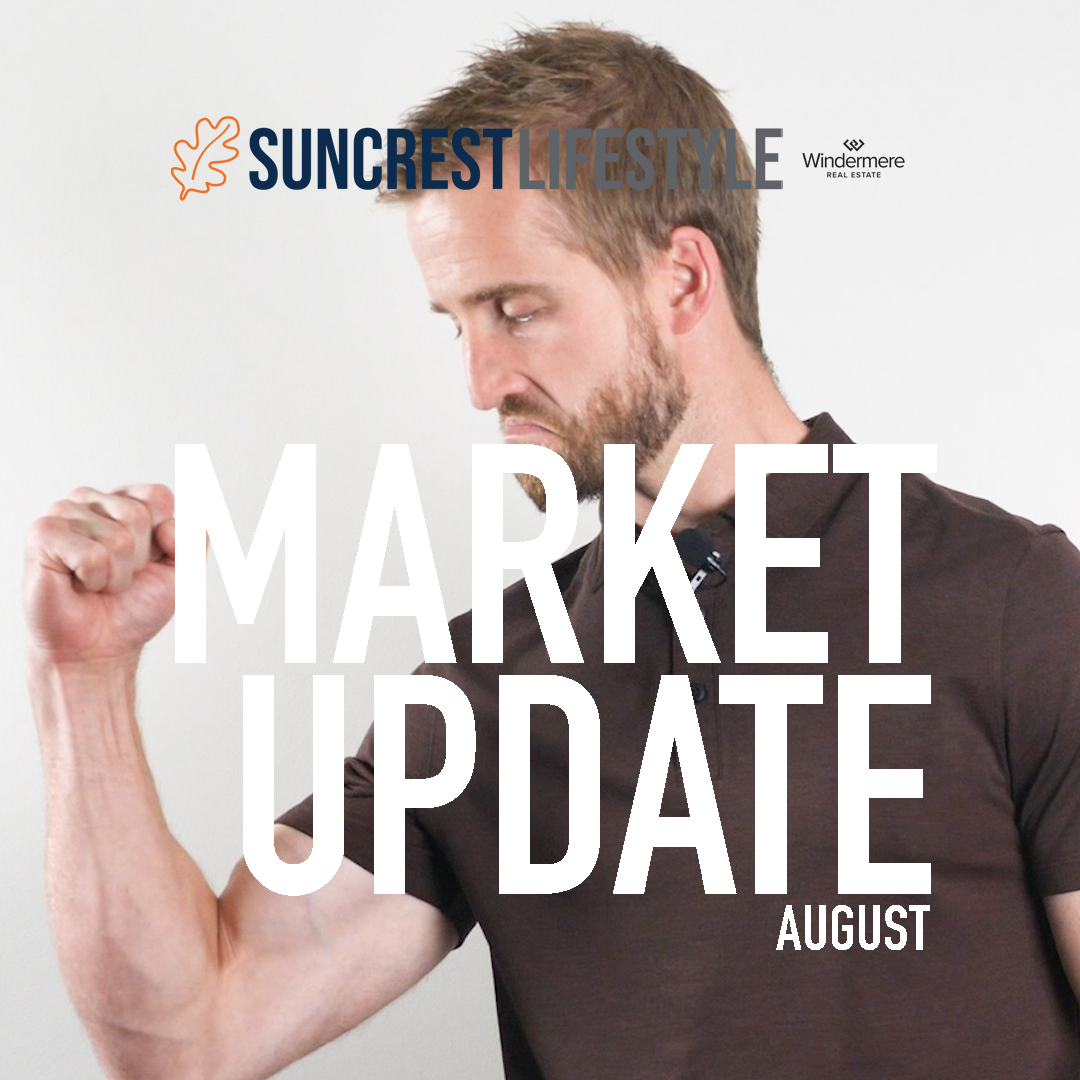 How To Buy a House in a Competitive Market
Last month, we shared that homes for sale are in short supply. This month we're seeing the same, but in addition, we're now seeing a new surge of buyers enter the market. Record low interest rates have made it a great time to buy, and everyone who is stuck at home seems to want to make a change. Simply put, it's a fiercely competitive market if you're looking to buy a house.
Making Your Offer Stand Out
Sellers are seeing multiple offers, sometimes into the dozens. With so many offers to choose from, it's likely that less attractive offers will be rejected. Here are 3 tips to make your offer stand out.
1) Price. Like it or not, we're not seeing a lot of "room for negotiation." Sellers can afford to be picky, and although you should do your due diligence to investigate the home's value, most homes are being priced fairly and are selling at or above their listed price. If you can, cover your own loan costs and eliminate any costs you may ask a seller to pay, such as a home warranty or HOA transfer fee.
2) Timing. Being flexible with your timing can be enticing to sellers. Before submitting an offer, find out what's most important to the seller. Would they prefer to close quickly or have a little extra time before they have to move?
3) Risk. Let's face it, the more assurance that you as a buyer can give to a seller that the sale will actually go through, the better. Strong consideration, or earnest money, for an offer is a great start. Committing to and keeping your deadlines, and few or no variables or contingencies in your offer can help paint a low risk picture for a seller.
Our Take:
If you're thinking of buying, we wouldn't be concerned about entering the competitive market. Smart buyers are still getting wonderful homes for fair prices. However, the smartest buyers are writing strong, creative offers, and are pouncing on great homes with outstanding interest rates. Today's landscape is definitely different and we always recommend partnering with a true expert, to navigate the housing shortage.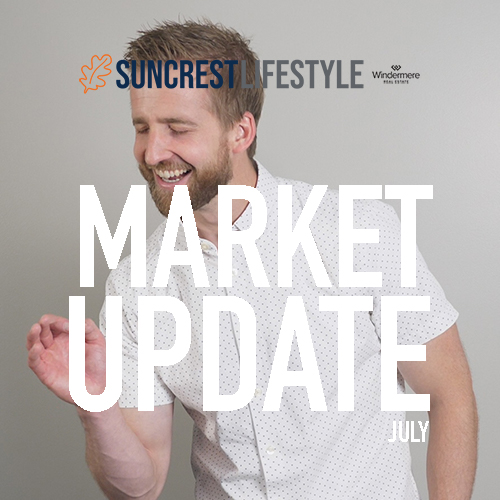 The Housing Shortage
Right now, we have a housing shortage. Homes for sale have been in short supply for a while now, but as businesses have adjusted to the pandemic and many workers will be at home for the foreseeable future, there's been a surge of buyers looking to change their housing situation.
What Does This Mean?
Essentially, more people are competing to buy fewer houses. This imbalance leads to a shortage in housing, which in turn drives up home prices, creates competitive bidding wars, multiple offer scenarios, and means that houses that go up for sale tend to go under contract much faster. For buyers, buckle up, it may get bumpy. It's not uncommon to see offers above a seller asking price, strategic contract terms, and quick timeframes. It's likely to be competitive for the foreseeable future until we see more homes come to the market and inventory stabilizes. The good news is, rates have never been better. The average rate for a 30 year loan is now below 3%. Qualified buyers are able to purchase more homes for their money. Upsizing, downsizing, or a change of lifestyle can now mean more favorable financing, too. For sellers, there's huge upside as more competition means you may get a better offer, if you play your cards right.
Our Take
If you're thinking of selling or selling, we wouldn't be concerned about putting your house on the market right now or jumping into these competitive waters. There's no better time to sell an item than when demand for it is high and supply is limited. Smart buyers who make intelligent moves and creative offers can pounce on great homes with outstanding interest rates. Today's landscape is definitely different and we always recommend partnering with a true expert, to navigate the housing shortage.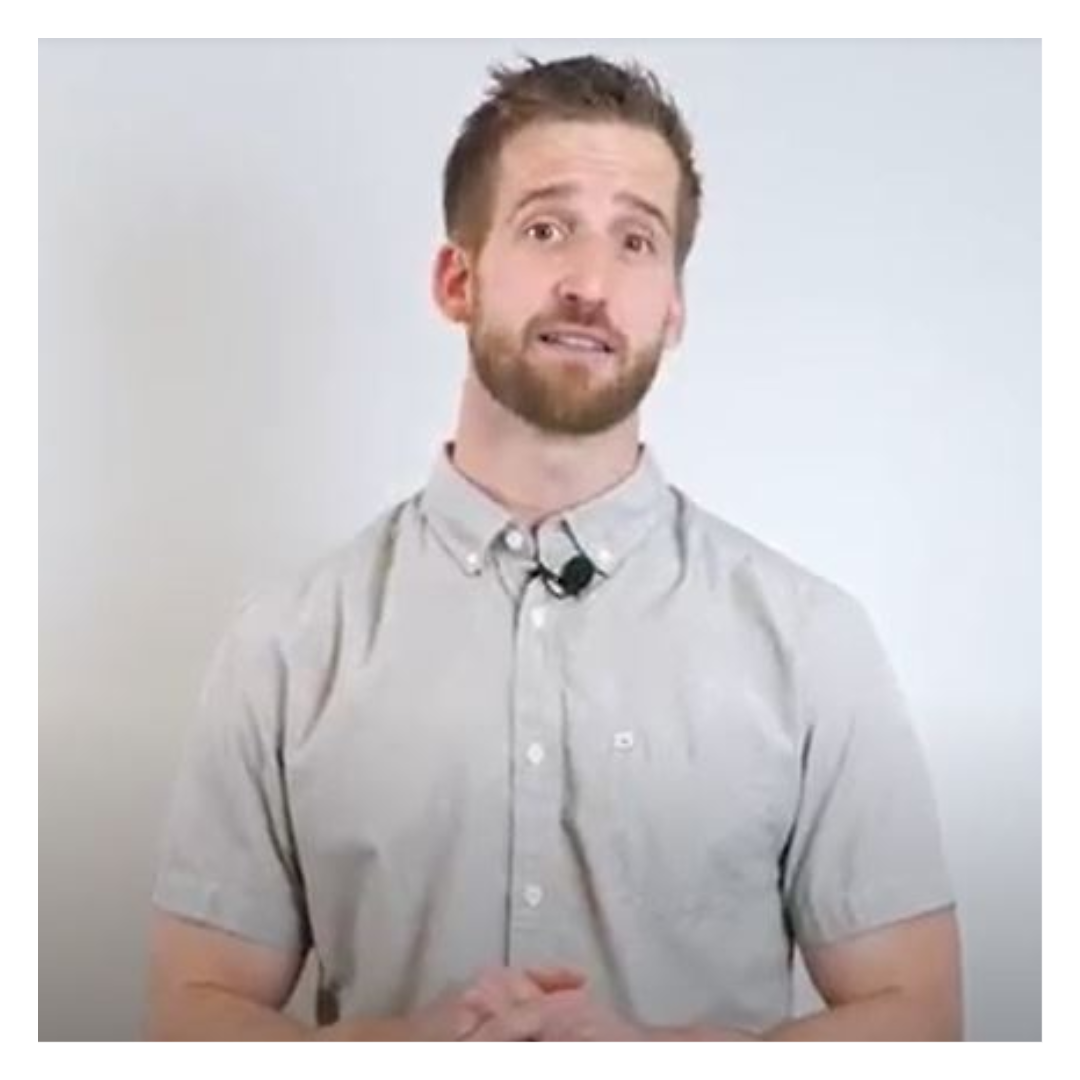 Having a great real estate professional on your team when buying or selling a house can be a huge help, and can save you loads of stress, hassle, headache, and money.
But how do you hire a Realtor? We always recommend interviewing an agent before hiring them, and here are a few sample questions to consider in the interview process.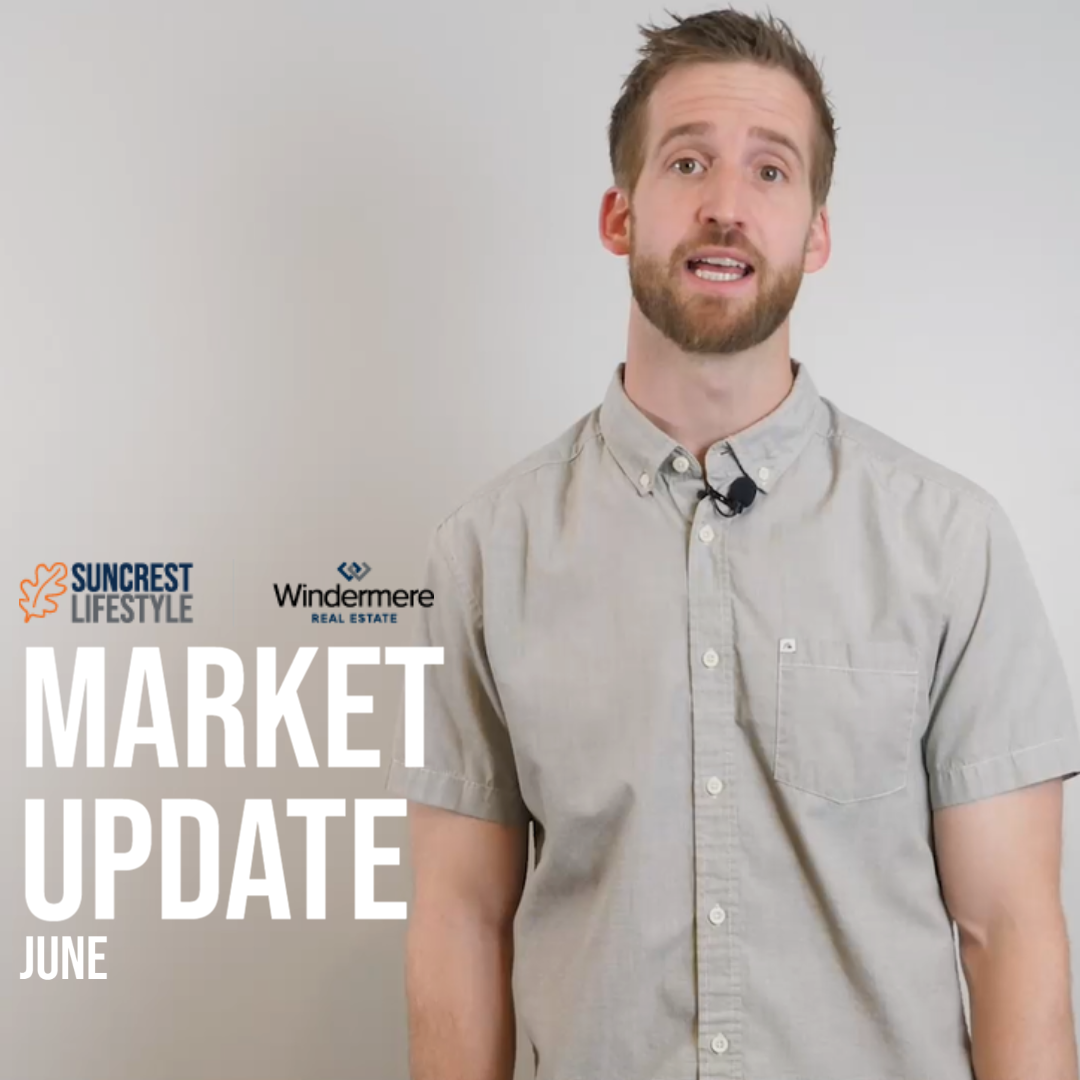 Having a great real estate professional on your team when buying or selling a house can be a huge help, and can save you loads of stress, hassle, headache, and money. But how do you hire a Realtor? We always recommend interviewing an agent before hiring them, and below are a few sample questions to consider in the interview process.
What's your experience in the industry?
While tenure in the industry may be an important factor to consider, think about continuing education. Ongoing trainings, mentorships, and professional involvement are critical to an agent's continued success and longevity. To be licensed, a real estate agent needs just over a hundred hours of coursework, but there is no minimum education, vocational training, or on the job experience requirement. Understanding how an agent is staying active, involved, and educated in the field will help you understand how your values may align.
What's your experience in the neighborhood?
Neighborhoods have stories to tell and it's important they are told right. People buy into communities just as much as they do the individual home. We recommend asking about real-life experience in your area and their ability to service it. Agents who know the neighborhood and its nearby amenities, schools, and attractions will much more effectively sell a home, and much more earnestly help you buy your own.
What's included in your services?
From pre-listing activities, price guidance, a Multiple Listing Service posting, contract negotiations and management, and general advice (to name a few), there's no standard model for "what's included" and many agents, teams, and brokerages vary. Understanding what's included ahead of time can potentially eliminate surprises down the road.
Where and how will my home be marketed?
In the past 20 years, real estate has gone from paper printouts to 3D tours. Every agent will have a different strategy for marketing their clients' homes, so you'll want to know exactly how your agent plans to find buyers for your home. Local, domestic, international. Print, digital, and social media. Open houses and virtual walkthroughs. Know their plan, and ask why they believe it's right for your home.
In your own words, why should we hire you?
This is a good open ended question that allows the agents you're interviewing to answer how they feel best. Take note of how they answer and what they say. Does it align with your goals and timing? In most cases, you'll be working regularly with your agent on what is most people's biggest purchase of their life, so you want to make sure you can work well together.
Our Take
It's up to you to find the right real estate agent, and the more prepared you are when you decide to interview them, the better. Take the time to figure out what you want from your agent, and find the right fit to help guide you through the process from start to finish.