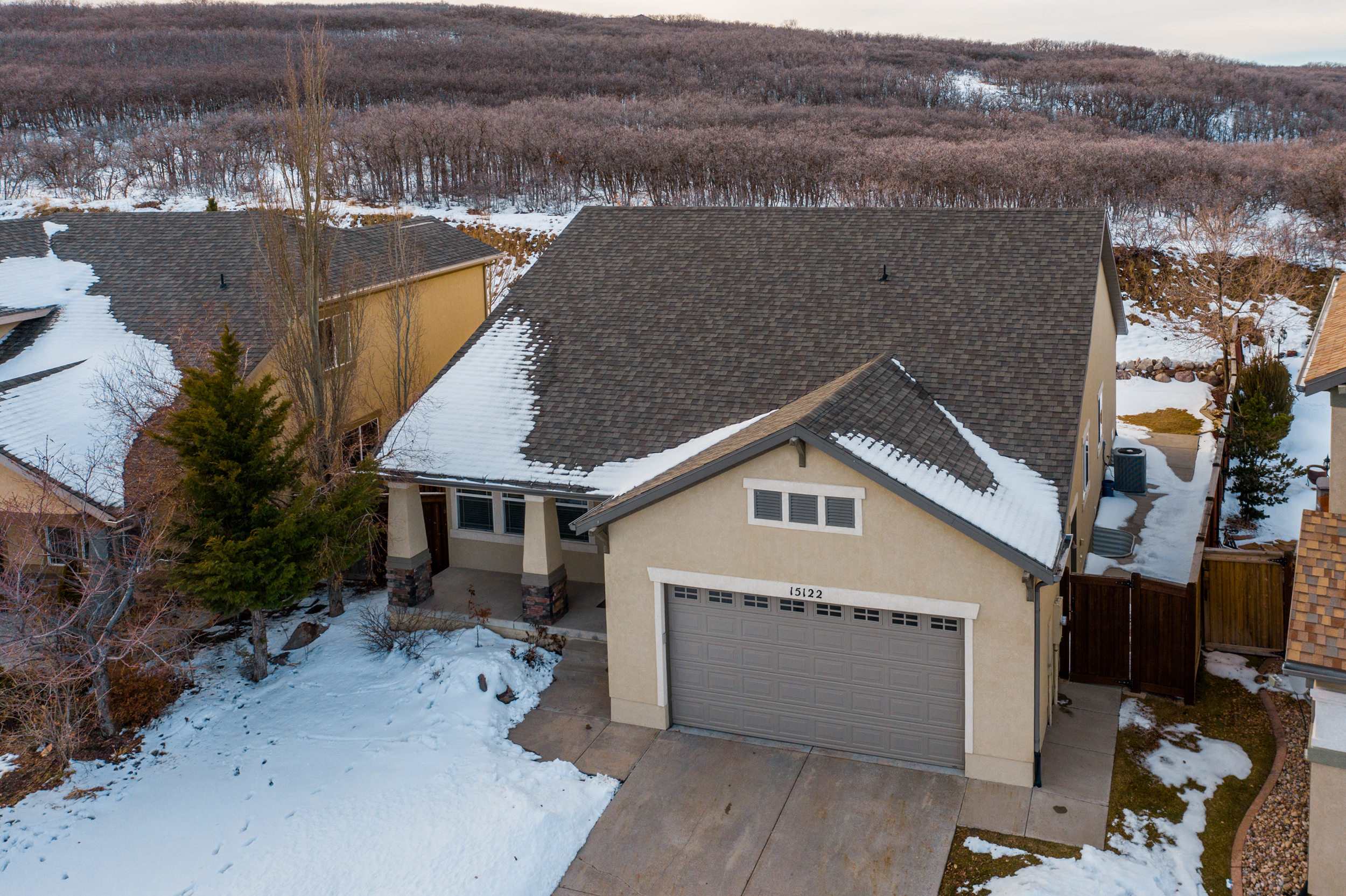 💰 $430,000 | 📐 3,336 sq. ft. | 🛏 6 beds | 🛁 3 baths | MLS: 1646157 – Windermere
---
---
Every home has a story…
Every home has a story, and this one is pretty special. We've been lucky enough to watch the story of this home unfold. We were here when it was built. We saw it a few years ago when it was updated with fresh paint, carpet, and landscaping. Then we saw the owners raise their kids in a flowing floor plan, the private backyard, and with a love of the SunCrest Community. Today, we're writing the next chapter. Yes, that floor plan still flows and has proven to stand the test of time-we think open concepts will always be in style. However, the last few years have added a whole new finished basement, including 3 new bedrooms, a full bathroom with custom cabinets, wet bar, and an unbelievable oversized entertaining area that extends nearly the full depth of the house. Best of all, the story becomes yours to write as the movie projector and screen all stay for you to enjoy. The backyard is ready for kids full of curiosity, four-legged adventurers, or overflow for those summer BBQs. It abuts natural vegetation, so you get the ultimate in privacy and peaceful serenity. One part of the story that stays the same is the stellar location, where summers are spent at the neighborhood pool and winters at the community clubhouse with friends or family, or even our snowshoeing one of the local trails. Winter stories always end with tales of clean air as SunCrest sits well above the infamous valley inversion. LIfe is full of stories, come and write yours here.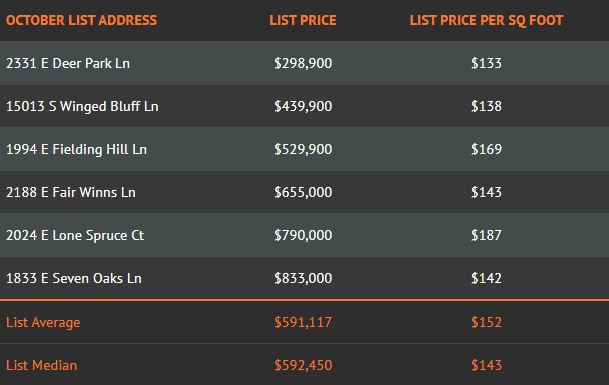 Follow along: Newsletter | Facebook | Instagram
---
SunCrest Market Update-November
Where Exactly Is Your Home "Listed" For Sale?
When you hire a real estate agent, your home is typically listed on the local Multiple Listing Service (MLS). Here in Utah, we use the Wasatch Front Regional MLS, or WFRMLS. The MLS is one giant database of all the homes for sale in an area, listed by licensed agents who pay to have access to the MLS. This is obviously one advantage over listing your home for sale by owner, as there are thousands of eyes on the MLS each day.
Do You Have to List on the MLS?
Historically, home sellers could opt out of being listed on the MLS. Although very rare, some sellers had their reasons. Celebrities, for example, may not want their home and address posted on the internet. In most cases, however, it presents a huge advantage to a seller to have their home in front of as many other agents as possible. Additionally, the MLS is searchable by the general public, although agents do have access to much more enhanced information and more specific search capabilities. The big third-party real estate websites also scrape the MLS and give sellers extra exposure there.
Recent Trends in the MLS (What in the World is a Pocket Listing?)
Recently, we've been seeing agents delay or opt out entirely of adding homes into the MLS. Instead, they have been marketing these homes to their own private network. This often includes sending around the listing to other agents, sending an email blast to a curated list of potential buyers and home investors, placing a sign in the yard with a "coming soon" sign, flyer distribution, and other marketing tactics outside of the Realtor-run MLS. This tactic of marketing only to a small pocket of interested buyers has been dubbed a "Pocket Listing."
Recent Changes In Pocket Listing Policy
This month, we attended the National Association of Realtors (NAR) Conference in San Francisco. This yearly gathering is the largest annual event for real estate professionals, with hours of education, technology, and policy updates. This year, Pocket Listings were a hot topic. In an effort to create a more transparent and open market for real estate, the National Association of Realtors board recently passed a cooperation policy to limit the practice of Pocket Listings. It compels agents to add their homes to the MLS within one business day of any action announcing that it's for sale. If a yard sign goes up, or an email goes out, it has to be listed on the MLS within a day (with a few exceptions).
Our Take: What Does This Change Mean To You?
Proponents say that keeping one big database in the MLS allows agents to better serve their clients, and ultimately puts your home in front of the most amount of buyers possible, creating demand that ultimately gives you the highest sales price. Opponents believe there is great value in letting you "test run" the market with a Pocket Listing before going public with it. Here's the deal: we think you should decide. There's no one size fits all approach, but we think you should not only be aware of what your agent is doing, but also work with them to make the right call. Consumers should be able to dictate how their home is marketed, and having a conversation with your agent will help you do what's right for your particular situation.
Our SunCrest Market Update is a hyper-local analysis of the most up-to-date information regarding the SunCrest real estate market. The previous month's SunCrest housing information and future editions are released monthly.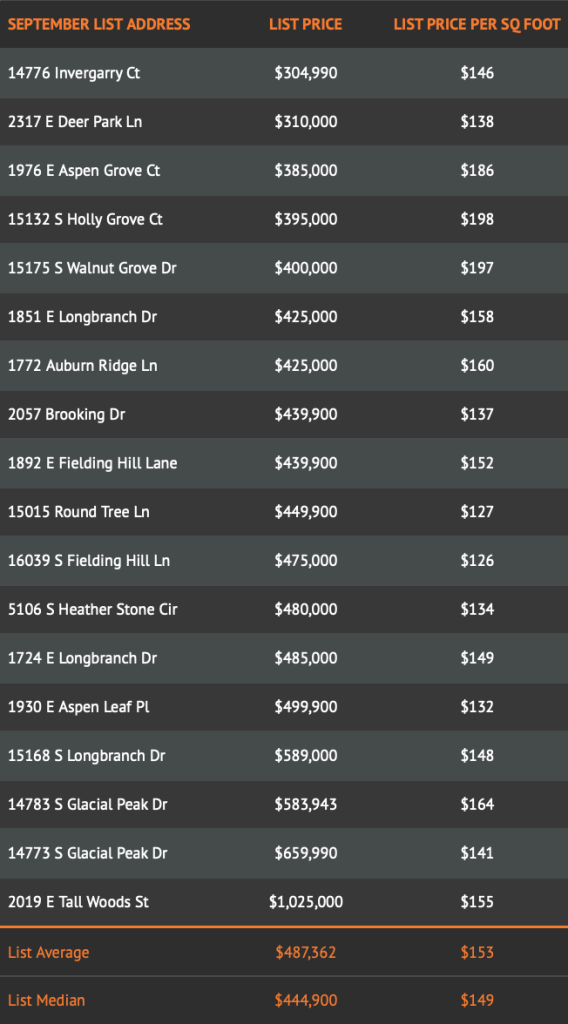 Follow along: Newsletter | Facebook | Instagram
---
SunCrest Market Update-October
Do homes sell in the winter?
We totally get it. The snow starts to fall, and especially here in SunCrest we go into hibernation mode. When people ask us if homes still sell in winter, we're not bashful in saying yes! The best time to buy or sell is when you're ready, not any one day, month, or season. Here are a few advantages to selling in winter.
Less Competition
We looked at historic trends over 1, 3, and 5 years. There are simply less homes available for sale in winter so your home will have less competition. And the data also reveals something interesting about the sales price. On average, homes sold during the winter receive offers that are closer to their listing price. Overall, less homes are sold, but those that do sell have a shorter escrow period which may suggest that winter buyers and sellers are a lot more serious about making that sale happen.
Job Transfers
Many companies work on a calendar year basis, and a new year brings new opportunities. It's not uncommon to see future transferees schedule trips to visit and scope out neighborhoods. As Silicon Slopes continues to boom and the prison site redevelopment turns into reality, SunCrest stays poised as "must see" for many future Utahns. Job transfers don't wait for sunny weather.
Inversion
Almost like clockwork, when the inversion rolls in, our phones start ringing with some folks looking for a reprieve from that "Utah inversion." As emphasis and awareness of clean air escalates, outside of Park City, SunCrest is quickly becoming the go-to spot for fresher air and bluer skies.
Time Off
Buying or selling a house takes time. Searching online, scheduling walkthroughs, or sprucing up your place can take a minute. The end of year holiday break, or the quiet winter months without all the commotion of summer, sometimes offer just that—time. We also find that when residents have friends or family up for the holidays, these people see the magic of SunCrest and start asking around about homes available.
Taxes
Winter home buyers may be motivated to capture the tax benefits of buying a home before year-end. Home buyers can write off some of the expenses of their home purchase on their taxes. Some tax deductible benefits may include mortgage interest, private mortgage insurance premiums, and real estate taxes. As always be sure to seek appropriate legal advice regarding your particular tax situation.
Our Take:
Homes sell all year long, and winter is definitely no exception. Yes, the market looks different so you'll need a season-specific game plan. And yes, you'll need to be smart about negotiating unknown items like sprinklers, landscaping, and air conditioning. But if you know what you're doing, winter might actually be the best time to buy or sell in SunCrest. Working with an experienced agent or team who can help guide you through the home buying or selling process can help you make the smartest selling or buying decisions in any season.
Our SunCrest Market Update is a hyper-local analysis of the most up-to-date information regarding the SunCrest real estate market. The previous month's SunCrest housing information and future editions are released monthly.
Come take a peek at a duo of SunCrest's newest listings Saturday May 11th. We'll be available to answer questions you may have, provide SunCrest real estate information, or just chat about how we live in the greatest community in Utah.
Can't make it? Schedule a showing here or